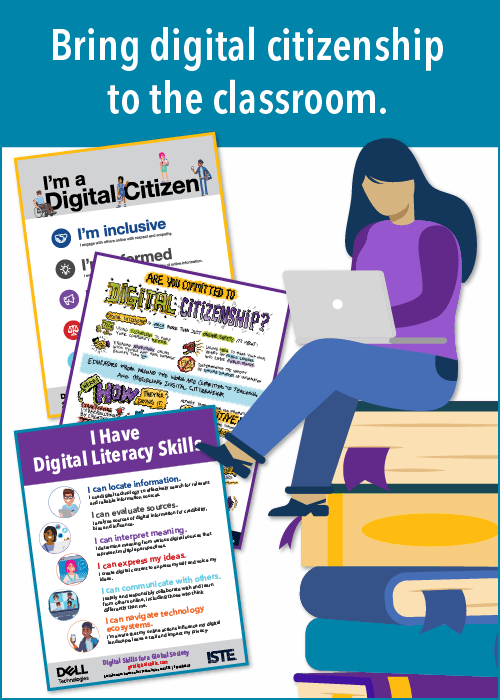 Teach Digital Citizenship and Media Literacy in a Positive Way!
---
Download our free classroom posters to encourage students to use digital tools to solve problems and become a force for good while staying safe online.
Subscribe to download 3 free posters and get updates on ISTE resources and events.
"Digital citizenship is not a list of don'ts, but a list of do's. Never has it been more important than it is now."
—Richard Culatta, ISTE CEO