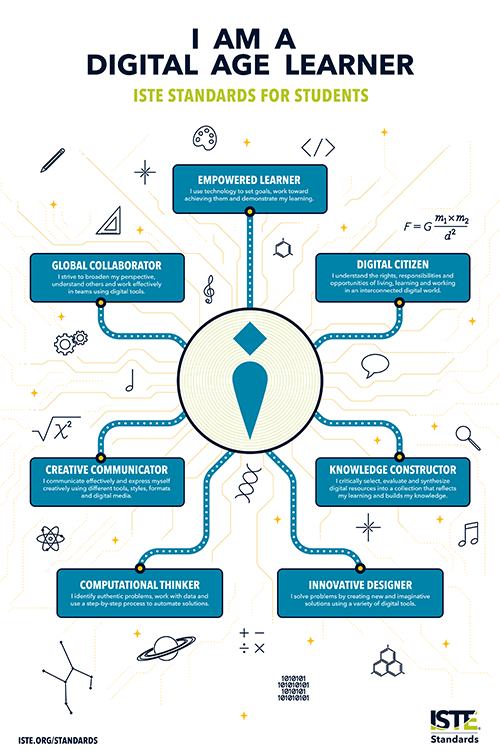 Empower learners with the ISTE Standards — download this free classroom poster today!
Now available in English and Spanish!
---
Bring the recently refreshed ISTE Standards for Students to your classroom with the free poster, "I am a digital age learner," and empower students to become future ready, lifelong learners.
Subscribe to download the free poster and get updates on standards resources and tools.
"The new 2016 ISTE Standards for Students fit nicely with many of the other initiatives across the educational space to ensure that our children can harness the digital society that they live in. We are living in a connected, global world and it is critical that young people understand how they can harness technologies to work with others across geographic spaces and social spheres."
—Caitlin Dooley, Deputy Superintendent, Georgia Department of Education
---
About the Standards
A road map for transforming education, the ISTE Standards help innovative educators like you re-engineer and reimagine their classrooms and schools for digital age learning. They are a guide for amplifying and empowering learning, no matter where you are on the journey to the effective and meaningful integration of ed tech.